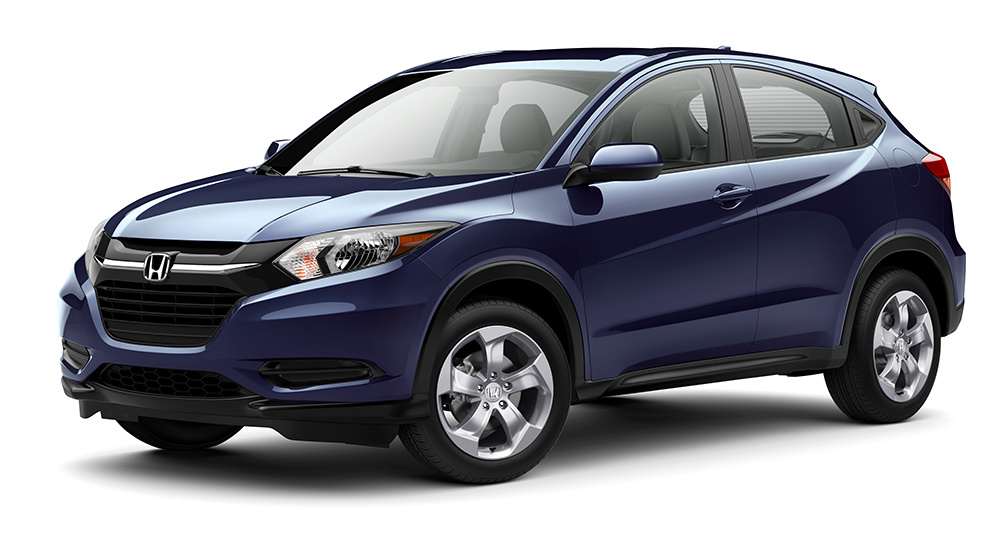 Some days your life can feel a lot bigger than others. The all-new Honda HR-V is the perfect 'one size fits all' crossover for whatever the day throws at you. The generous cabin and cargo space pairs perfectly with its sporty handling.  View our HR-V inventory.  
The HR-V takes cues from both the Fit and the CR-V - like the Fit's "Magic Seats." They fold flat and flip up; perfect for toting things of all shapes and sizes.
One feature that is completely new for the Honda HR-V is the high-tech and futuristic feel of the interior. The HR-V does not have any knobs or dials - just a few buttons and touch features for controlling the HVAC and audio system. 
Other tech options include navigation, AM/FM, SiriusXM, USB playback, and Bluetooth to name a few. 
On the road, the HR-V is far more efficient than most crossovers on the market. The front-wheel drive will get you a combined 31 mpg*. The HR-V will also be available in AWD, a welcomed option for many drivers. By combining modern design with classic features, the HR-V will be the compromise you're happy to make.